Premium Suite
Sri Balaji Grand Kumbakonam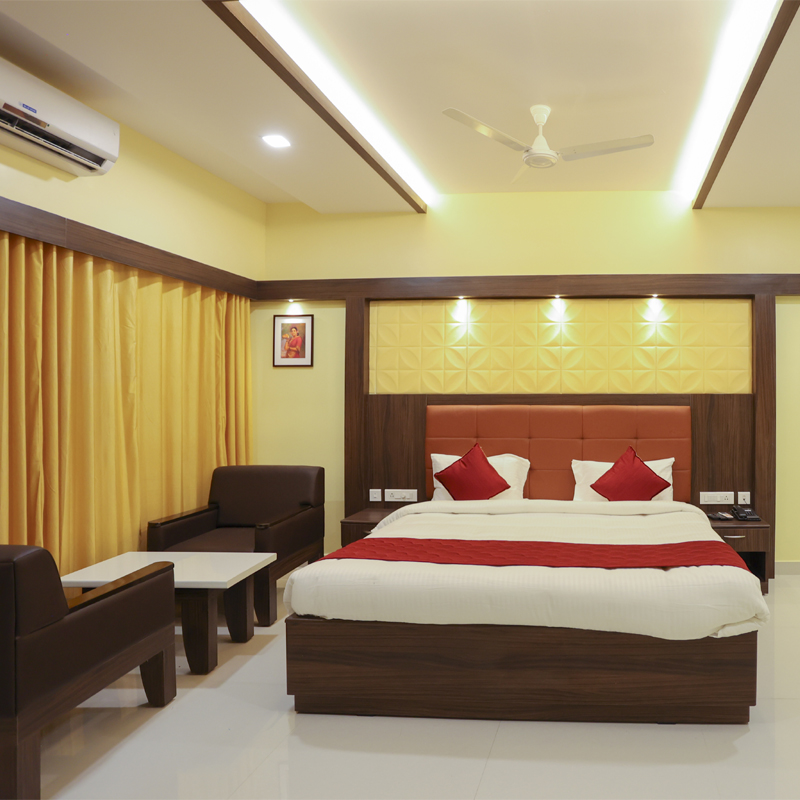 2 GUESTS
280 sq ft
₹ 2249 / PER NIGHT
WEEK PRICE
The Premium Suites boasts a Front Balcony View and a view of the temples and the temple city. Located in the Heart of the City, in a walkable distance to the familiar temples, our Grand Hotel is Pollution-free, calm, and peaceful for sound sleep.
Decorated with a plush double bed, cozy duvets and feather pillows and a carrot red headboard.  Your stay will be a guarantee of admiration.
GST and Extra Person charges Applicable.